AWARD CATEGORY
---
Digital Service Innovator of the Year Award
This award is made to the company or organization which has made the most significant and innovative contribution to advancing the digital revolution in society with a new product or service.
2018 winner: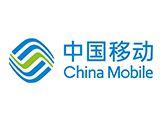 Eligibility Check List
In order to be eligible for this award, the nominated company must:
A current TM Forum member in good standing.
A service provider delivering or enabling a digital service or capability (i.e. a truly innovative digital service for 'connected world and the Internet of Everything scenarios such as Smart City; Smart Health; Smart Mobility, and any other breakthrough in the networked connection of people, data, processes and things etc.)
Innovations can include business models, technology breakthroughs and unique approaches to specific marketplace opportunities.
Able to quantify the business value delivered through the service and commercial potential of the service.
Able to demonstrate how TM Forum best practices and standards (e.g. Open Digital APIs, Open Digital Reference Architecture (DSRA), B2B2x models Frameworx, etc.) have materially contributed to the success of the innovation.
Judging Criteria
The judges will look at the following criteria when evaluating the entries:
How commercially successful has the product or service been to date, what is its growth potential?
How does the service contribute to creating an open ecosystem which enables and encourages innovation openly with partners?
What

quantifiable business value

(such as R&D acceleration, reduction in time-to-market, OpEx/CapEx reduction, risk reduction, etc.) has been achieved through use of TM Forum best practices and standards to deliver this product/service?
Has the company shared its experiences, feedback or extensions with the TM Forum member community in order to improve their industry at large?
To what extent has the member company helped to encourage participation and implementation of TM Forum's IOE/ digital ecosystem work by other companies?