AWARD CATEGORY
---
IT Transformation Award
This award recognizes the communications, digital infrastructure or media service provider which has made the greatest strides in transforming their IT function from being a reactive, inflexible organization to being a pro-active, flexible and integral part of the business which can respond quickly to changing business requirements and inspire new capabilities and products.
2018 winner: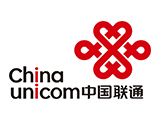 Eligibility Check List
In order to be eligible for this award, the nominated company must:
A current TM Forum member in good standing
Deliver communications or digital services (i.e. an infrastructure, communications, cloud or digital service provider)
Utilize TM Forum's Frameworx suite of best practices and standards to deliver quantifiable IT Transformation such as reduction (OpEx and/or CapEx), efficiency improvement, reduction in risk and time-to-market, etc.
Be able to quantify the business value delivered by the transformation
Describe the IT changes which have happened within the IT organization in terms of technologies, process, people etc.
Judging Criteria
The judges will look at the following criteria when evaluating the entries:
How your company has transformed your IT operations from a utility and cost centre to a value creator

How your company has reshaped its architectural or application mix, including decentralization, de-coupling of capabilities and use of APIs.

What

quantifiable business value

(such as R&D acceleration, reduction in time-to-market, OpEx/CapEx reduction, risk reduction, etc.) has been achieved through use of TM Forum best practices, standards and Open APIs to deliver this transformation?

Were the products or services used in this transformation certified for conformance to TM Forum Frameworx and or/Open APIs?

How has the company shared its experiences, extensions and improvements to best practices and standards with the TM Forum member community in order to improve TM Forum best practices and standards, and benefit their industry in general

?