AWARD CATEGORY
---
Open API Award
This award recognizes the company which has successfully adopted the widest number of relevant TM Forum Open APIs into their product(s), which has led to increased business agility and operation agility of their customers (measured in terms of improved time-to-market; ability to rapidly respond to market demand or opportunity and ability to work with and onboard third parties easily etc). There will be two awards in this category, one for service providers and the other for suppliers.
2018 winner: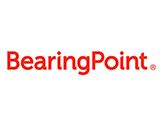 Eligibility Check List
A vendor or supplier product with TM Forum Open APIs implemented
Able to demonstrate how adoption of TM Forum Open APIs have contributed to success of their product
Able to quantify the business value delivered and evidence of its impact
The award is designed to recognize the trail blazers in implementation of TM Forum Open APIs who are making a difference across the industry
Judging Criteria
What

quantifiable business value

has been achieved through the use of TM Forum Open APIs? 
- R&D acceleration
- Reduction in time-to- market
- Reduction in integration and implementation time
- Ease of conversion (from old to new systems)
- Risk reduction
- ROI
- Ease of onboarding and integrating third party services (platform creation)
- Product innovation
- Improved reuse
- Improved agility
What percentage of your products enable/use TM Forum Open APIs
How many TM Forum Open APIs have you deployed and in how many countries/territories? 
Has the company shared its experiences, feedback or extensions with the TM Forum member community in order to improve TM Forum APIs for all members?
To what extent has the member company helped to encourage participation and implementation of TM Forum's Open APIs work by other companies?