AWARD CATEGORY
---
Outstanding Customer Centricity Award
This award recognizes the company who has made an outstanding and innovative contribution to significantly improving customer centricity and their customer experience, whether through use of advanced analytics, new products/services or other concepts which have dramatically improved customer service, experience or satisfaction. Applicants must provide evidence of the improvement achieved.
2018 winner: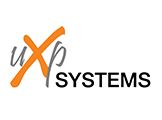 Eligibility Check List
In order to be eligible for this award, the nominated company must:
A current TM Forum member in good standing.
A service provider or supplier delivering a groundbreaking solution to improve customer centricity.
Able to demonstrate how TM Forum best practices and standards (e.g. Frameworx, Customer Centricity maturity models, metrics or guidebooks, etc.) have materially contributed to their success in improving customer centricity.
Able to quantify the business value delivered and evidence of its impact.
Judging Criteria
The judges will look at the following criteria when evaluating the entries:
How significant has the impact of this product, service or innovation been in terms of quantifiable business impact for the company?
How novel and innovative is this solution? Has it been seen before?
What

quantifiable results and business value

(such

as reduction in churn, improvement in NPS or equivalent, etc.) has been achieved through use of TM Forum best practices and standards?
Has the company shared its experiences, feedback or extensions with the TM Forum member community in order to improve TM Forum best practices and standards for all members?
To what extent has the member company helped to encourage participation and implementation of TM Forum's Customer Centricity work by other companies?