2018 AWARD WINNERS
---
Digital Service Innovator of the Year
This award is made to the company or organization which has made the most significant and innovative contribution to advancing the digital revolution in society with a new product or service.
2018 Finalists:
China Mobile • Orange • Telekom Malaysia Berhad • TELUS
2018 winner: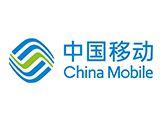 China Mobile Communications Corp. received this award for its CMCC Credit assessment services for consumers and businesses, which are powered by the company's big data analytics capabilities. China Mobile has developed these capabilities through participation in the Forum's big data collaboration activities including a recent Catalyst project. The consumer credit assessment service covers 1 billion people, which is far more than traditional financial credit assessment services, and more than 20 businesses in industries such as banking and insurance are using the business assessment service. Together they are earning hundreds of millions of dollars in revenue for China Mobile.