2018 AWARD WINNERS
---
IT Transformation Award
This award recognizes the communications, digital infrastructure or media service provider which has made the greatest strides in transforming their IT function from being a reactive, inflexible organization to being a pro-active, flexible and integral part of the business which can respond quickly to changing business requirements and inspire new capabilities and products.
2018 Finalists:
Airtel • BOCO Inter-Telecom • China Unicom • Infosys | Telstra • O2 | Accenture • Cloud sense
2018 winner: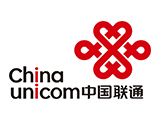 China Unicom won this award for its digital transformation practice, which uses the TM Forum Digital Maturity Model, Frameworx and Open APIs, along with other standards and best practices. The company's core BSS is deployed in a centralized way to support 200 million subscribers; cloud technology has been widely adopted across the enterprise; and the company's big data strategy had been deployed rapidly and now contains the data of 400 million subscribers.